Here we'll perform colocalisation analysis for a particular region, and plot the regions as well. We'll do the same analysis two ways:
We'll use the example of LDL cholesterol ieu-a-300 and coronary heart disease ieu-a-7.
Load libraries:
ieugwasr
First find a region that we know to be associated with LDL cholesterol.
Choose the best signal and create a range
Extract, harmonise and format the data
Run colocalisation analysis
Plot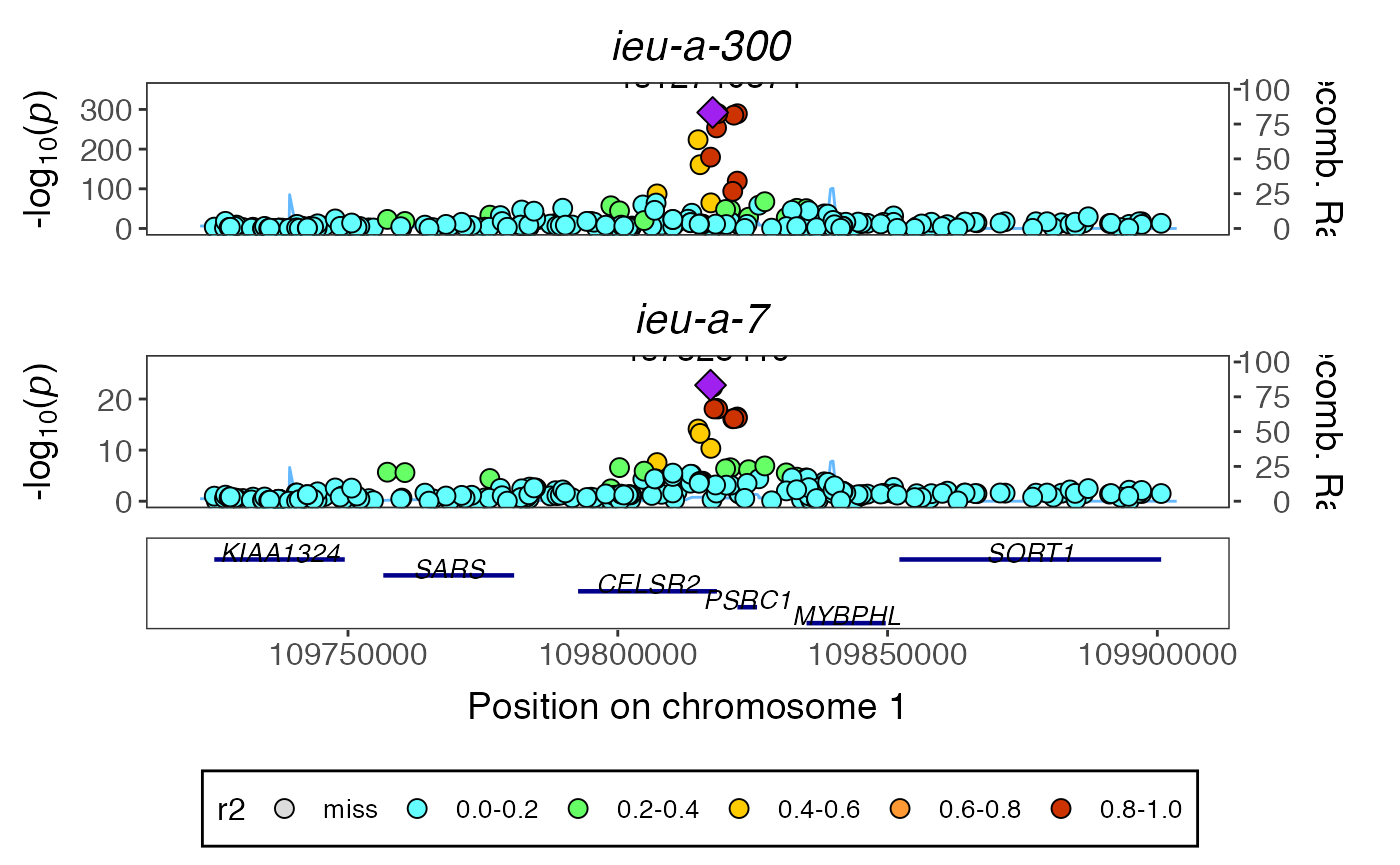 #> TableGrob (2 x 1) "arrange": 2 grobs
#>   z     cells    name              grob
#> 1 1 (1-1,1-1) arrange    gtable[layout]
#> 2 2 (2-2,1-1) arrange gtable[guide-box]
gwasvcf
Let's do the same with the vcf files (and the indexes). Download from here:
Set a region to plot:
Extract region from vcf files and convert to coloc object
Run colocalisation analysis
Plot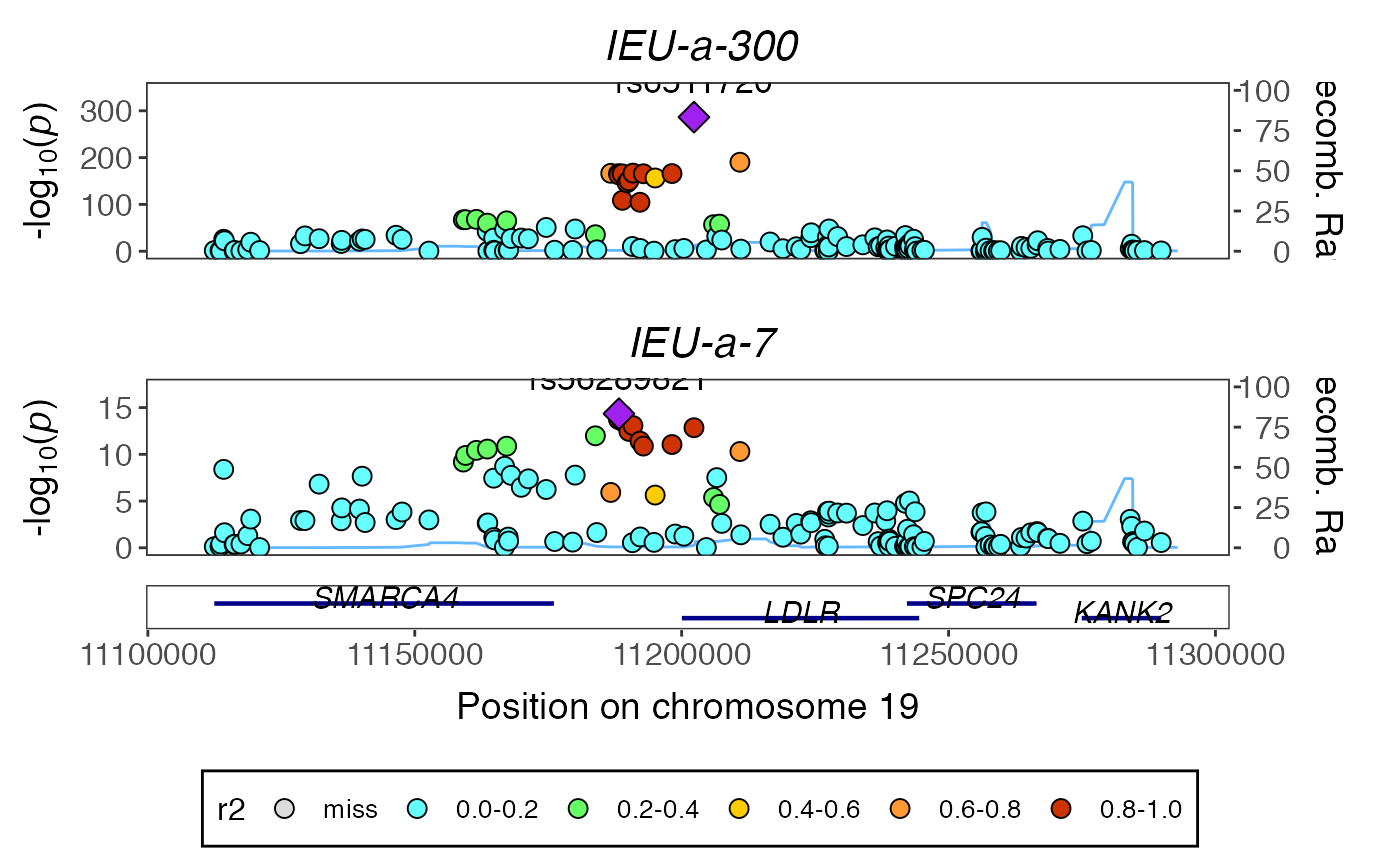 #> TableGrob (2 x 1) "arrange": 2 grobs
#>   z     cells    name              grob
#> 1 1 (1-1,1-1) arrange    gtable[layout]
#> 2 2 (2-2,1-1) arrange gtable[guide-box]